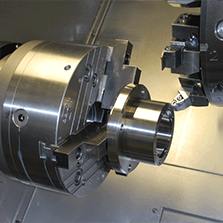 The carbide is a material regulary used on a lathe to cut steel
Carbide stands out by its hardness up to 10 times greater than steel, it gets close to the hardest material in the world : diamond.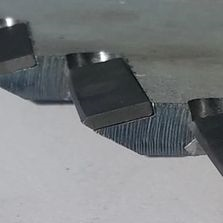 We have chosen a slim carbide so there is no need to sharpen it. Through that new technology in patent instance, you will be more than pleased !

The Cut
Our self-sharpening knives with carbide insertions cut easyly the hay and they are more resistant than all others knives in hardened steel covered with tungsten.
Time of Cut
The time of cut of a mixer can be reduced up to 50% because of Cutomax' knives. A big deal to increase the life of your mixer.
Feeding Robot
Your mixt will never jam again your feeding robot as the hay is always well cut because of the carbide.